Love. Elevated. The 3 Keys to Calling in Royal Love
Do you desire love that nurtures you and elevates you to your highest potential?
Do you believe that conscious relationship can bring you to higher states of consciousness, success and well-being?
Are you feeling like Royal Love is a great "idea" but losing hope that it is really possible for you?
If so, we created this deep dive Master Class just for you.
You'll learn the three essential things you need to know (but few people seem to recognize) to call in (and keep) love that uplifts and brings out the best in you and your partner.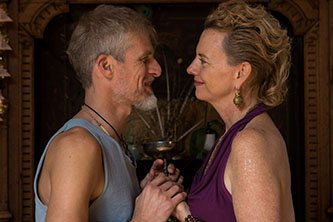 We believe that conscious relationship is sacred and when these three keys are utilized, you can navigate every conflict with grace. In fact, conflict turns into greater intimacy and pleasure when you know these three secrets.
And, we don't want them to be secrets anymore! 
If you believe that it is possible to experience quantum growth through conscious relationship, and are curious to learn how to attract it, keep it, and cultivate it, you'll want to make sure to be on this life-changing call!
This call will be recorded and sent to those who can't be with us live, so don't worry if the date doesn't work. Join us when it works for you!
***All proceeds from this event will go toward supporting low income, at-risk women to participate in The Inspired Heart Foundation's Leadership Presence & Empowerment Coaching Program. 
The Inspired Heart Foundation is an innovative 501(c)(3) nonprofit organization, providing women who lack the monetary resources with positive mentoring, group workshops, and inspired one-on-one coaching. We help under-served women develop a positive mindset and life focus, along with the support to become self-confident, inspired and courageous leaders in their families workplace, and communities.
Today there are thousands of women in the San Francisco Bay Area who desperately need empowerment training and support yet cannot afford it. Women who are most at-risk are emancipated foster youth, those living in poverty, in abusive relationships, and immigrants. The Inspired Heart Foundation gives these women practical, actionable tools to become positive role models and a contributing force through heart-aligned public speaking and leadership programs.
(https://inspiredheartfoundation.org)